Shaker Torch 13cm (Novelty item)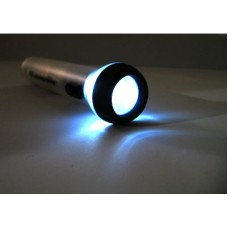 Attention parents - these are great for children who are afraid of the dark... and challenging for them to get the light to function
Fun novelty item. Smart TORCH™ is a low glow shaker.
Not requiring a battery makes it environmentally friendly! A novelty item that requires a few minutes of shaking to provide a low light.
Children love Smart Torch™ as it occupies them while they play with it before falling asleep.
The smart torch uses no batteries and requires only the single LED. Dim light for children who are afraid of the dark or for you to carry when walking for safety but not to see, but to be seen
Many people purchase this item to extract the powerful magets inside.
Write a review
Your Name:
Your Review:
Note: HTML is not translated!
Rating:
Bad
Good
Enter the code in the box below: